The ultimate skateboarding shoelace! Snakes!TM Laces are made from high-tech fibers which are braided to create shoe laces that are -- literally -- stronger than steel cable of the same diameter. How strong, exactly? 1600 pounds tensile strength. They're also coated with urethane for maximum abrasion resistance. So, not only are they the strongest shoelaces in the world, they are also the toughest! Snakes!TM Laces have been thoroughly tested by skaters who put serious hurt on their shoes, doing knee slides, "berts", kick flips, etc. Everyone agrees that these are the most durable shoe laces on the planet. Read some of our customer testimonials here!
Super Strong!
Super Durable!
Skate more, tie laces less!

Buy Snakes!TM Laces safely and securely via our

shopping cart.
All major credit cards accepted
FREE shipping in the United States
International shipping rates (USD): 1-3 pairs/$7, 4-6 pairs/$12, 7+ pairs/$20
Please read OldKook's Guarantee & Exchange Policy before ordering
Use the pulldown menus to select your items
If necessary you can adjust the quantities of each item in the shopping cart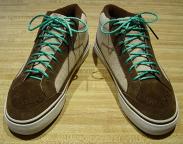 Green Mamba Snakes! zoom >>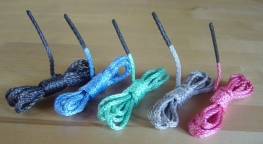 Colors zoom >>